Infographic: What is a Fire Door & How Does It Work?
At Internal Doors, we have an extensive array of FD30 and 60 approved fire doors in a wide range of finishes and styles to match the interior design of any home.
Every fire door is vigorously tested and certified. Each of which must meet sound, accessibility, ventilation, thermal and safety glazing standards before they can be sold to the public to ensure maximum protection for residential and commercial properties.
Our infographic spells out some key facts as well as the does and don'ts of fire doors: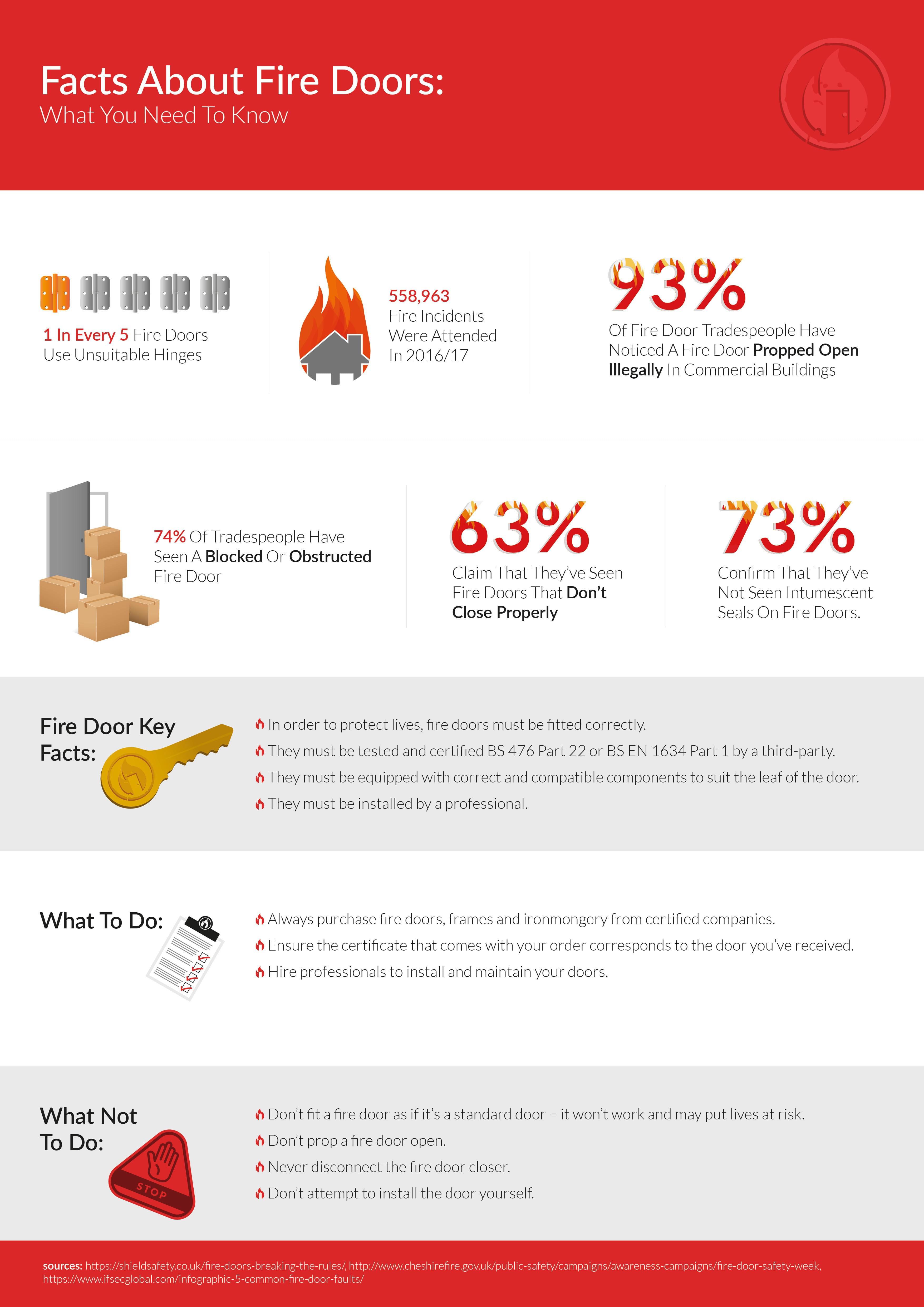 If you'd like more information on fire doors or any of the products in our selection, don't hesitate to give us a call on 01455 501610 or why not pop down to see us at our Lutterworth showroom, where our expert and friendly staff will be happy to provide you with more information.