Must Know Tips for Installing Internal Doors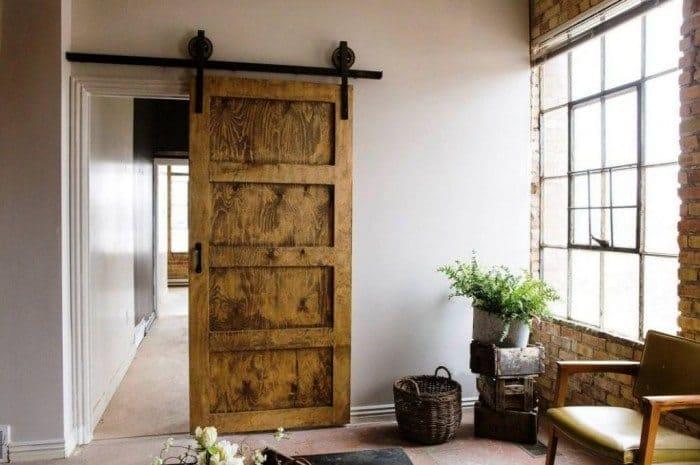 While installing a new internal door can be relatively easy for the DIY enthusiasts across the nation, many of us require a bit of guidance to ensure the fitting goes as smoothly, and efficiently as possible. We know that purchasing new doors is an investment to your home and interior, so taking care of them is an absolute must. You don't want to install a door that rattles or swings open by itself, so it's important that you always refer to the installation instructions supplied with your doors first.
This article is designed to give you essential tips when it comes to hanging your internal doors. They apply to a range of door options, whether you're fitting a new door to an old opening, or a new door to a new opening and so on.
If you do, however, struggle with the installation process, we highly recommend hiring a professional.
Door Measurements
Before you can install a new internal door, you have to take the correct measurements of your current door. Our simple guide to measuring doors provides must-have tips and knowledge on how to do this properly, so you don't miss any crucial steps that could come back to bite you when your new door arrives and you find out it's actually too large or way too small. So, be prepared and get your tape measure ready.
• Different doors allow for different amounts of trimming, please refer to the 'Tech Specs' on the product page online or call one of our door experts for advice • If you can't purchase the exact size door you need, you can check the amount you can trim to see if you achieve a good fit • Refer to our measuring guide for more details
Trimming
Trimming your door down to size is much easier than many people think. If you're prepared to trim the door yourself, you're going to need a few tools which will consist of – a pencil, tape measure, a wood plane, hand saw and small wooden wedges. The hand plane does most of the hard work, as it simply shaves off equal amounts from each side trusting that you have accurate pencil marks from the previous measurement.
• To achieve a well fitted door, the door should have a 2mm gap on either side and at the top • The gap at the bottom is dependent on the thickness of your flooring • Use a wood plane to get an even finish • Sand the door down for a smooth finish
Door Finishes
There are a variety of finishes and treatments available for your doors. We understand that everyone has their own specific styles and tastes, but here are a few tips we recommend when it comes to door finishes. Make sure your door is fully dry before applying any coatings. If you are applying finishes to existing doors, it's best that you sand away any residual filler or paint.
There are quite a few options you can choose from for your doors:
• Natural • Waxed • Oil • Varnish / Lacquer • Stain • Paint
If you're going to be using oils to protect your doors, we recommend using Treatex and Osmo hardwax oils for internal doors, and Impranol and Osmo oils for external doors.
Installing Hinges To The Frame
• Before you get started on installing hinges to the frame, you need to check that the new hinges fit the old ones in the frame. If they don't, you need to carefully mark where the new ones will be and then chisel away the extra wood. • Once all of the hinge positions are marked, screw each hinge with a centre screw • If you're installing a real wood veneer, moulded or MDF door, you need 2 hinges whereas primed doors need 3 hinges – we recommend 3 hinges per door on all doors, also FD30 doors need 4" hinges
Installing Hinges to The Door
Now that you've got the measurements all sorted for the hinges to the frame, it's time to install the hinges to the door itself.
• Most doors use the standard butt hinge – there is no specific place where these should be fitted, but installing them on the top and bottom for stability (and middle)
• Mark the position of the hinge on the door by opening it at right angles and laying it on the side of the door
• With a chisel you should cut out where your markings are placed. Do not attempt to chisel hinge recess in one go. You should cut inside the line of where you have marked • Check out this guide for additional help
There are many different types of doors that you can install, whether it's bifold, glazed, french doors and plenty more. It's essential that with each of these installations, the process will differ. However, the tips we've mentioned throughout this article do apply to most, if not all, and can still be used to help you with your installation process. If you require further information, or if you're on the hunt for a new internal door to suit every single one of your tastes, feel free to browse our huge range today.