Looking to Install Internal Fire Doors in Your Home? Here is Your Comprehensive Guide…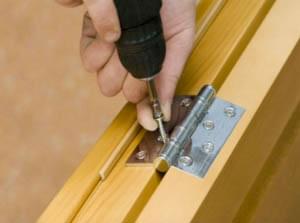 The primary reason that fire doors are installed in buildings is, of course, to protect property and more importantly to save lives in the event of a fire. Fire doors slow down the progress of a blaze, therefore it is incredibly important that great care is taken when purchasing and installing fire doors in your home.
At Internal Doors we are often asked by customers, who are undertaking home renovations and extensions, whether they should be fitting fire doors when replacing ageing internal doors.
Fire doors vary hugely in design and there is no one size fits all approach, however, in the following blog we hope to provide you with a wealth of information that will empower you to make the right decisions for you and your property.
'I'm Planning a Home Renovation/Extension, Do I need to Fit Internal Fire Doors?' 
If your project is a fairly sizeable one with some considerable structural changes, your contractor should be able to advise you on whether you should fit internal fire doors.
Building codes in the UK specify that fire doors are a must in the following essential areas in domestic properties:
- A two storey home with a garage and door leading into the home.
- A new build or renovated property which has three or more storeys must have fitted fire  doors for every liveable room that leads directly off a stairwell.
'I'm Replacing Internal Doors – Should I Consider Getting Fire Doors Fitted?' 
If you are replacing internal doors with similar replacements and don't currently have fire doors fitted, then normal doors are absolutely fine.
However, some prefer the peace of mind of knowing they've taken extra precautions to protect the things that are most important to them. If you're considering taking such a step, think about:
- If you are planning to use current door frames, you must first check whether the doors will actually fit. All of the products in our range of fire doors are thicker than the standard                    35mm, however, it is sometimes possible to modify the frame to fit a thicker door. If you plan to do this though inspect the doors fire test evidence, as more often than not they require larger frame sections.
- Fire doors are nothing more than glorified planks of wood if they're not fitted correctly,      which is why using an experienced carpenter or contractor is an absolute must.
How is a Fire Door Constructed?
FD30 fire doors (doors that withhold flames and smoke for 30 minutes) usually range from 35-45mm in thickness, FD60 doors, which are used in commercial settings, are normally 54mm thick.
Fire doors typically have a solid core construction which often includes any combination of the following: particleboard, chipboard, flax board or solid timber. Assembly is greatly varied and as such, there is no strict method in which they are constructed, so long as the fire rating is achieved.
Any fire door must be fitted with the appropriate intumescent strips which play a vital role in ensuring that the fire door is fit for purpose. Once the strips are exposed to heat they expand and seal the gap between the doors edge and the frame. The strips are normally fitted within the door frame, although sometimes they are fitted into the grooved edges of the door.
It isn't just the door that must pass the required standard, you must also ensure that the door frame and its section sizes are fit for purpose. Fitting the right ironmongery is also an essential part of fire test accreditation and this includes any items that are on the door such as handles, hinges, latches and locks. It's absolutely essential that the ironmongery that is used on the doors are manufactured specifically for fire doors, otherwise the door simply won't do its job.
How to Install a Fire Door…
Installing an internal fire door isn't the same as fitting a normal door. It's an incredibly complex procedure and requires a detailed knowledge of the products and fire safety. As we previously mentioned, failure to fit the door properly will mean that it won't be able to do its job and withstand a blaze, which could potentially put lives at risk.
All of our FD30 doors here at internal fire doors are fully compliant with Part B of the Building Regulations when fitted in accordance with certification.
Maintenance of Internal Fire Doors
All safety equipment should be regularly checked to ensure functionality and fire doors are no exception. Even slight modifications to the door or the area surrounding it can alter the performance and its ability to do the job. An internal door in a residential home is bound to suffer some day-to-day wear and tear. Clean your fire door just as you would a normal door and varnish and paint when necessary.
At Internal Doors our selection of fire doors offers a wide range of styles and visual designs, but of course, we know that relaxing safe in the knowledge that you have gone that extra mile to protect those things that are most important to you is the most important factor of all.
For more information or advice contact us or visit us at our showroom to talk to one of our experts.