A Guide to Internal Door Finishes
So, you've just treated your home to a brand-new set of internal doors and now you're in a bit of a pickle choosing the right finish? Not to worry. We understand with the variety of door finishes available that it can be quite overwhelming, and you'll more than likely be stood in the aisle of your local hardware store scratching your head and daydreaming about something else more exciting. We're here to help you avoid the internal conversation in your head that goes something like – "Do I need protection oil and a base coat?" "How do I choose between satin, semi-gloss or high gloss?"
Top Tip – All unfinished doors need a protective coating before you install them. This will also mean that you have to stain, varnish, wax or paint them to your desired requirements.
What To Consider
There are three, very simple, very easy things you need to consider when it comes to finishing your door to give it the desired look you want.
Type – Many oil-based paints are often the most hardwearing. They are traditionally used for painting wood.
Finish – Satin and gloss paints are usually best for internal doors. The finishes are washable, so it allows for the removal of stains. Most homeowners choose a high gloss finish as it's the most durable out of the options.
Colour – This is all up to you. If you have a wooden panel door for example, you can choose to leave it with a natural look and feel or paint it whatever colour best matches your interior.
Door Finishes Explained
The Protective Coating
As we mentioned briefly earlier in this article, with unfinished doors they need a protective coating. This allows for a protective layer which not only protects, but creates a unique appearance too. It's important to keep your door protected from moisture, and wear and tear.
Hardwax Oils
There are three brands best known for their door oils - Treatex, Impranol and Osmo. All of these oils are preferred finishing solutions for internal doors. Most are a mix of oil an wax, which means that it will soak into the wood surface and therefore provide a hard wearing wax layer. You will come across a variety of oils in different shades, such as clear satin and clear matt finishes, see below for quick descriptions of what they can provide for your door.
Satin - Provides a silky smooth finish and reflects more light which is ideal if you're looking to create a more bright and airy living space.
Matt - This finish is able to cover imperfections in the surface and application. It's very easy and simple to touch up the finish if required.
Semi gloss and gloss - These finishes provide high resistance to moisture and are often used for kitchen and bathroom doors.
Finishes By Shades
Door finishes are available by shade, so if you have an oak door that is light in colour and you want to maintain the natural look and feel, the chances of you using a dark oil or wax is very unlikely. There are a range of door finishes you can look at by shade. These are:
Staining & Varnishing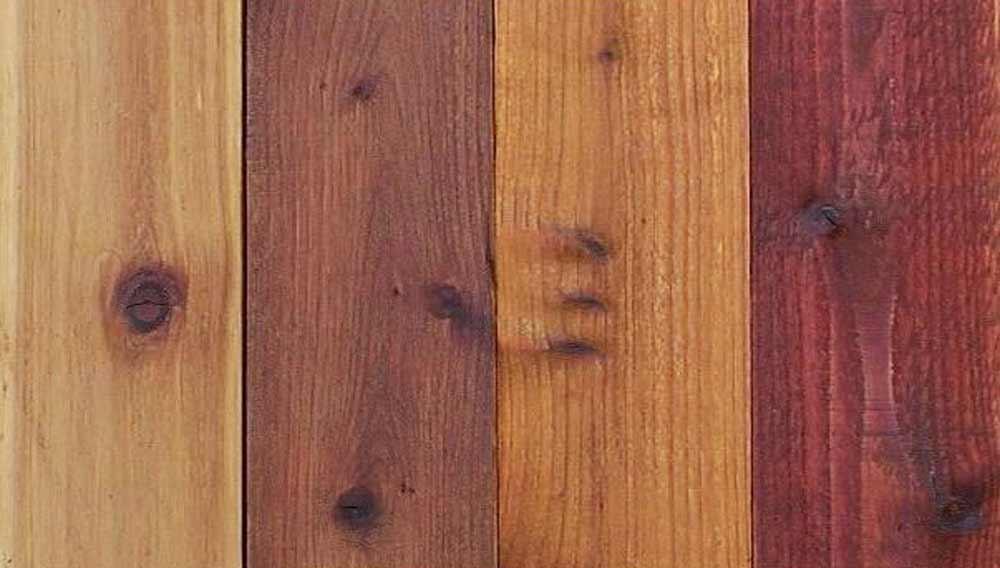 Wood stains and varnishes are available in a large range of colours. Depending on what colour you are looking to stain or varnish your door with, you can always dilute the stain in order to achieve a lighter shade or tone which better matches your preferred colour. It's important to note that colours will look different on different woods, so be sure to test colours beforehand.
Top Tip - Always apply the stain in the direction of the grain.
If you're still struggling to choose the right door finish for your door, please get in touch with us and we can advise the best solution possible.